<!########################################MAIN PAGE BODY CONTENT-->
Seven new recruits to join stations around Cambridgeshire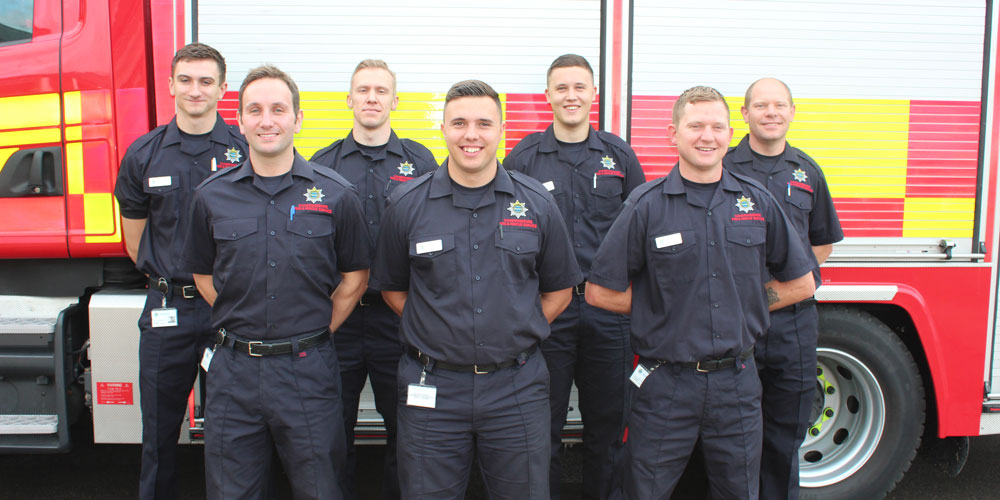 CAMBRIDGESHIRE Fire and Rescue Service has welcomed a group of seven new recruits to join stations around the county.
The new faces will soon be seen riding in the back of fire engines as they begin their operational careers with the Service in the coming weeks. This follows them completing an intensive 11-week training course in Cardiff, delivered by South Wales Fire and Rescue Service.
The course put the new recruits through their paces, learning how to deal with an array of emergency situations including fires, rescues from water and road traffic collisions. Their training culminated with a demonstration and pass out parade at Cardiff Gate, in front of their families and senior officers.
Chief Fire Officer Chris Strickland, who was in attendance at the pass out parade, said: "I am pleased to be able to welcome the latest group of recruits to the Service. Mastering the wide range of basic skills required to be an operational firefighter has no doubt been a great challenge over the last eleven weeks.
"Much of the training so far has been focussed on preparing to respond to operational emergency situations, which requires a great deal of preparation. As modern day firefighters, the group must also get to grips with working proactively in the community, helping to educate residents and raise awareness of the dangers of fire.
"Our work in the community is crucially important as we often encounter some of the most vulnerable people in society. This role these new recruits will be fulfilling when they start on their watches is equally as vital and rewarding as our response work, as it is proven to reduce societal risk of deaths and injuries in fires and other emergencies.
"We wish this cohort of firefighters the best of luck and hope they enjoy helping us to make Cambridgeshire a safer place."
Chairman of Cambridgeshire and Peterborough Fire Authority Kevin Reynolds, also present at the ceremony, added: "With more than 800,000 residents to serve across the county, our firefighters have a challenging job but one that is extremely rewarding. The group have all worked extremely hard to complete the training course and, having been there myself, I know they will be very keen to get started on their watches.
"The people of Cambridgeshire are at the centre of everything we do and we look forward to welcoming these new recruits on this journey. Together, we really can make Cambridgeshire a safer place to be.
"We thank South Wales Fire and Rescue Service for putting our newest recruits through their paces in the first steps of their careers as firefighters."
The new recruits are:
CAMBRIDGE FIRE STATION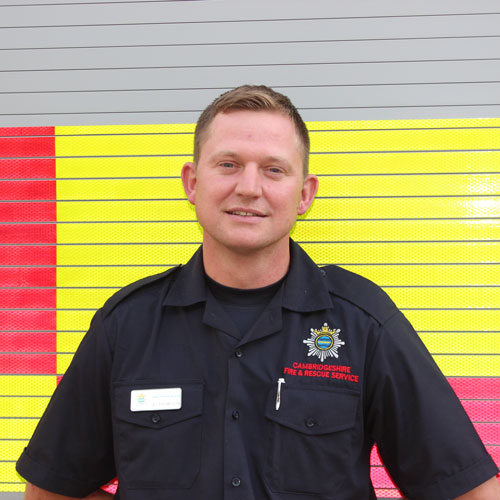 Ali Thompson (33). is a father of three and previously had his own window cleaning business. He lives in Sutton and was an on-call firefighter at Sutton Fire Station.
He said: "The training facilities and the instructors were incredible. They worked us very hard but were so knowledgeable and ensured we were on the right path throughout the course. Some of the instructors were world champions at road traffic collision extrication, so we really were learning from the best.
Ali also won the Silver Axe award for the best performing recruit. He added: "I am really keen to get started now and am eager for the bells to go for my first incident. It will be a different experience from my on-call days, but the adrenaline rush will be the same."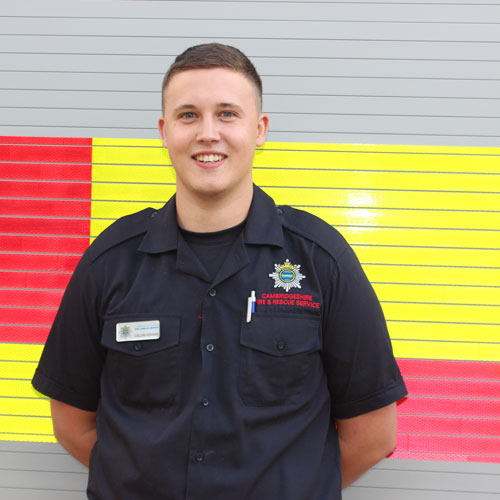 Callum Hodgkin (23). has been with the Service for a couple of years already, having been an on-call firefighter at Manea and Whittlesey. He has previously worked in bars and restaurants.
He said: "I've wanted to be a firefighter for a long time and to make it my career. Being on-call made me want it even more and I cannot wait to get started.
"I have been to quite a few incidents, from pigeons in chimneys to large waste fires, so am fortunate to have some experience already. However I know this is only the beginning. The training was great and I enjoyed every day, which has made me even more excited to join my new watch."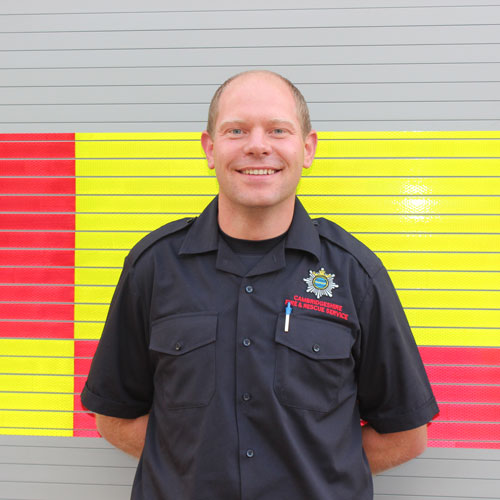 Mark Harris (34). joins the Service having previously worked in transport logistics.
He said: "I am really looking forward to joining my watch and getting to grips with being a firefighter.
"The teamwork aspect to the role really appeals to me. On the course we all helped each other achieve and get through the tasks, giving one another encouragement when it was proving tough."
DOGSTHORPE FIRE STATION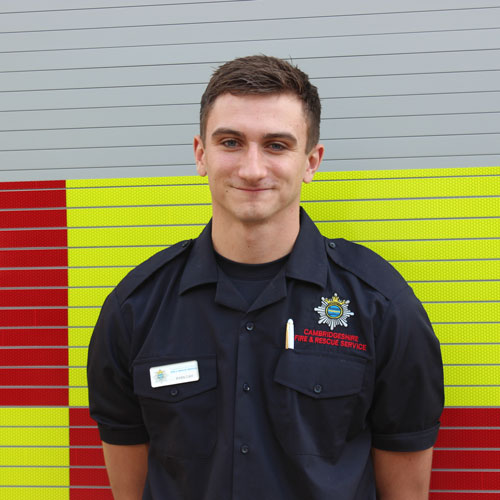 Ryan Day (20). is a former youth worker and volunteer, working with the Girton Youth Project and helping adults with disabilities at the YMCA.
He said: "From a young age I've wanted to be a firefighter, it was always my end goal. I have enjoyed working with people in the community and am looking forward to continuing this as a firefighter.
HUNTINGDON FIRE STATION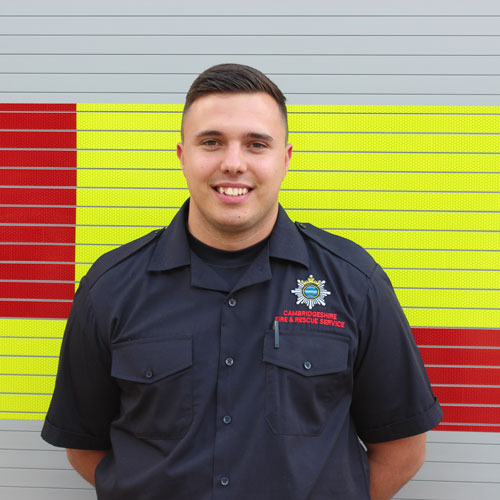 Dale Gibson (22). previously worked in lettings for the US military, ensuring soldiers and their families were housed while also arranging relocations.
He said: "The fitness element of the training was very challenging. Having played rugby I thought my levels of fitness were ok, but the physical nature and intensity of the training was tough.
STANGROUND FIRE STATION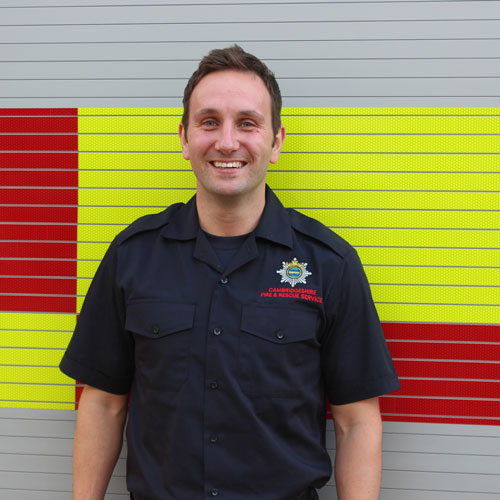 Phil Taylor (36). has moved from Edinburgh where he worked in adult social care with vulnerable adults. Phil has an 18 month old son and follows in his father's footsteps becoming a firefighter.
He said: "This is the end of a long journey for me, as I've wanted to become a firefighter around ten years. But I know it is the start of another journey and I cannot wait to get started.
"The training has given us all a great insight into life as a firefighter. Having some mock calls to respond to at stations gave us that initial understanding of what it's like to respond to an emergency."
WISBECH FIRE STATION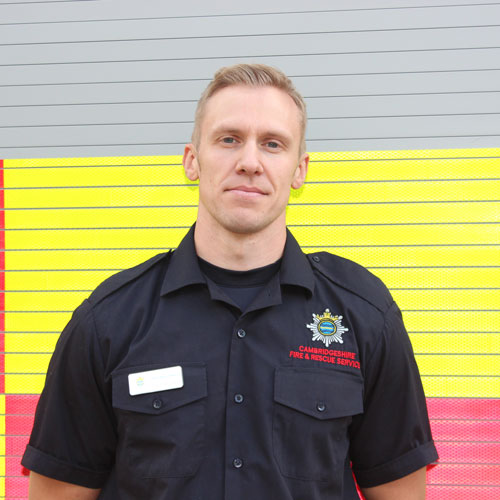 Rob Woodcock (32). arrives having been a special constable with the police for four years. He also has a background in television production having worked as a camera operator for Al Jazeera. Rob, a father to a one year old daughter, was also an on-call firefighter at Whittlesey.

He said: "Being on-call at Whittlesey gave me some idea of being a firefighter. However the training allowed us all to get really hands on with the equipment. It surprised me how heavy some the cutting equipment is. I have a good level of fitness and lift weights, but I found myself aching after some of the drills.

"The fitness element really pushed us but we were all very eager to succeed. Within a month of completing drills with the hose reels we all reduced our times by half. I even managed to break the existing drill record, which I was very happy about!"

<!########################################END OF MAIN PAGE BODY CONTENT-->